Springer Spaniels come in a wide range of colours each as beautiful as the last. From most common liver and white to the far more uncommon orange and white there is a far larger selection of Springer Spaniel coats than you would first think.
You don't really see solid colour Springer Spaniels around. Most will either be parti-coloured or tri-colour. But within those categories, there is quite a wide selection of coat colours.
If you are curious about all of the different possibilities of Springer Spaniel coat colours then read on to see the top 10 colours the English Springer Spaniel can have.
We've even included pictures of each to allow you to visualise how it looks.
Parti-Coloured English Springer Spaniels
First up we have the parti-coloured dogs. These are described by having at least 50% of their hair white and another colour.
Within the parti-coloured Springer Spaniels, we have quite a selection of dogs on offer. You can find white paired with black, lemon, liver, orange, or red. Something for everyone!
Quite interestingly the American Kennel Club have different registration codes for a white and black Springer Spaniel and a black and white dog. This will be down the percentages of each colour on the dog.
This exact same situation with liver and white and white and liver Springer Spaniels.
Black and White Springer Spaniel
-
Lemon and White Springer Spaniels
-
Liver and White Springer Spaniel
-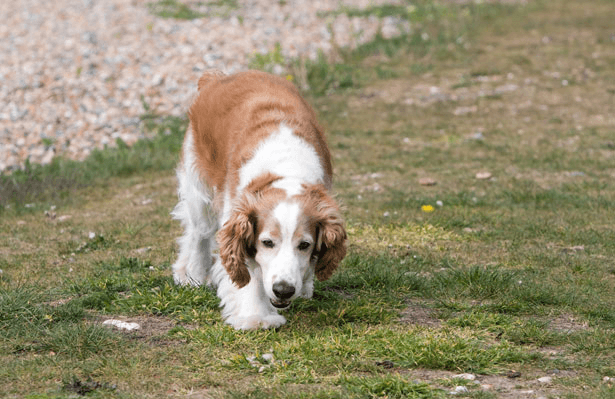 Orange and White Springer Spaniel
-
Red and White Springer Spaniel
-
White and Black Springer Spaniel
-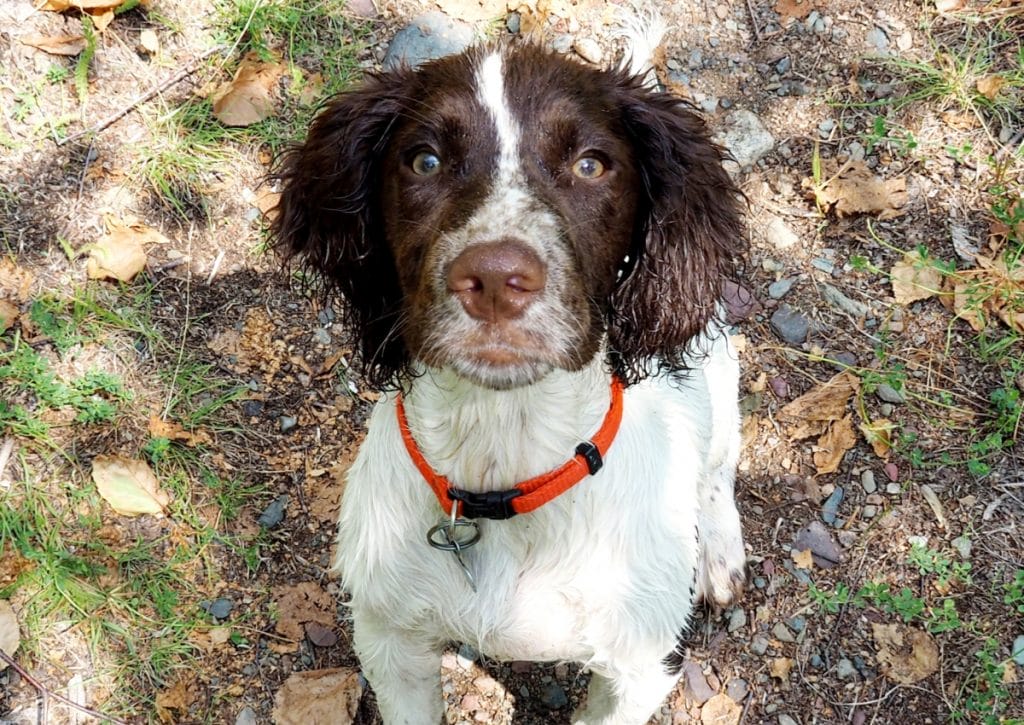 White and Liver Springer Spaniel
-
Tri Colour English Springer Spaniels
A tri-coloured Springer Spaniel has a third colour, pretty much always involving tan with black and white or liver and white.
While there are fewer options in this category that does not take away from how visually interesting these coats can be with a third colour added.
Black White and Tan Springer Spaniel
-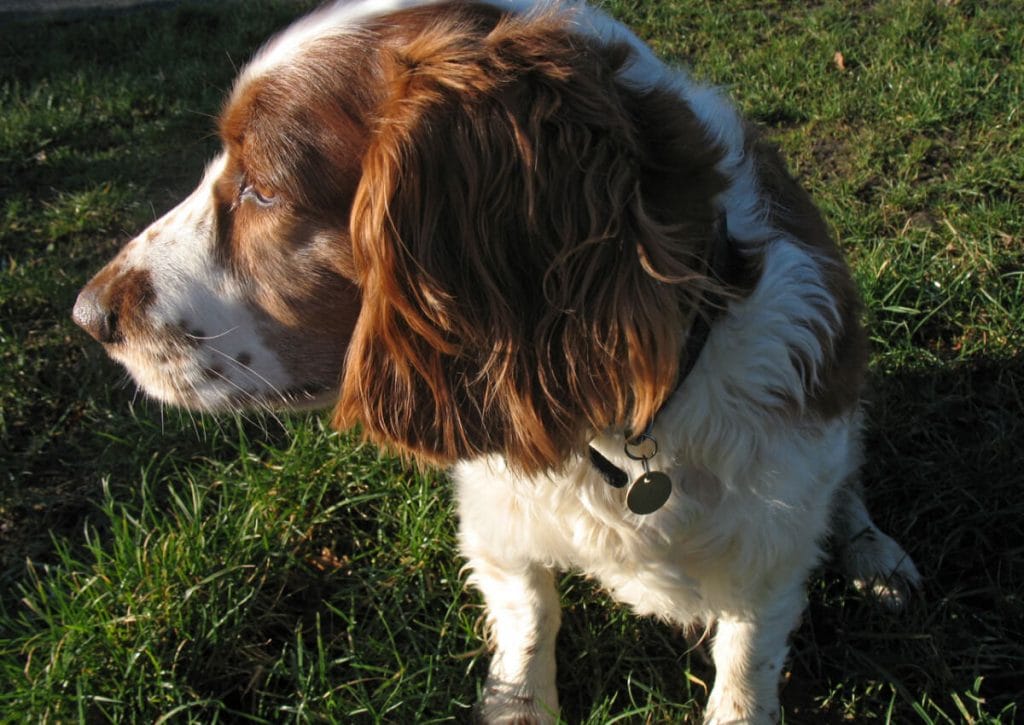 Liver and White and Tan Springer Spaniel
-
Which English Springer Spaniel Colours are Breed Standard?
Most of the colours outlined above are part of the breed standard accepted by the Amercican Kennel Club. The only three which are not accepted are the lemon and white, orange and white, and the red and white coats.
The Kennel Club in the UK are even stricter when it comes to accepted colours. It's easier just to mention the colours that makes the cut in this case.
The shortlist includes black and white, liver and white, and each of these coats with tan. They do mention there are other colours but these are either classes as non-breed standard or are just categorised as 'other colours'
Which Colour of Springer Spaniel is Most Common?
The most popular Springer Spaniel colour is the liver and white coat. This is likely the coat colour that will first come into your mind if you try to picture a Springer Spaniel.
After this, it will be the black and white Springer Spaniel who is the next most common colour.
I'm actually quite sure that these two colours cover about 95% of the Springers I've ever seen in the UK!
Rarest Springer Spaniel Colours
The colours of English Springer Spaniel you are least likely to meet are dogs with tri-coloured coats. These dogs are far less common in litters and it may be quite a challenge to get one if you like the look of their coats. A lot of patience may be required!
Some of the other colours that are outwith the breed standard of the Springer Spaniel will also be more challenging to find. In this list, I'd include the orange and white, red and white, and lemon and white Springer Spaniels.
Can an English Springer Spaniel Puppy's Coat Change Colour?
Yes, it is definitely possible for the colour of your Springer pup's coat to change colour a little as they grow and lose their puppy coat. Some puppies are even born with a parti-colour coat but they end up having a tri-colour as bits of tan come into their adult coat.
The changes could even be more marking coming in such as ticking.
Conclusion
And there you have it, the top 10 English and Welsh Springer Spaniel colours you could see. The variety of Springer coat colours does offer quite a lot of variety and ensures that no matter what colour of dog you are looking for there will be one for you.
Where it may become more challenging is finding dogs who have some of it less common colours. with the tri-coloured coats and some of the parti-coloured variations are pretty challenging to find.
That said, no matter which colour you choose you are sure to have a very active dog who will be your best friend for many years to come.
Which colour is your favourite? Personally, I feel the standard liver and white coat is hard to beat.